Crystals for Beginners
The Guide to Get Started with the Healing Power of Crystals
Author: Karen Frazier
Regular price
Sale price
$9.99 USD
Unit price
per
Sale
Sold out
Find comfort, balance, and emotional healing with crystals
Discover how crystals and healing stones can help you fight stress, cope with anxiety, and more as you explore the basics of crystal healing using this beginner's guide. With simple guidance, you'll learn to curate your own crystal collection, and detailed crystal profiles will help you choose the crystal that works best for your healing.
Unearth the power of healing crystals with:
Clear instructions―Use this crystal book to explore every facet of healing, including how to use different crystals and the top 10 crystals every collection should have.
Healing remedies―Overcome negative emotions and foster positive growth using specific crystal prescriptions, healing mantras, and crystal grids that help you focus energy and intention while balancing your chakras.
Comprehensive crystal profiles―Learn to identify different crystal types with 50 detailed crystal profiles that feature images of both worked and unworked versions.
 Harmonize and heal your body, spirit, and mind with this crystal and chakra healing book.
Share
About The Author:

Karen Frazier is an intuitive energy healer, psychic medium, author, and musician. She writes books and articles about energy healing, crystals, sound healing, metaphysics, and the paranormal. As a professional writer, Karen has ghost written a number of books and penned hundreds of articles about a variety of topics. She's also a published author in Chicken Soup for the Soul: Find Your Inner Strength!, Chicken Soup for the Soul: Think, Act, and Be Happy!, and Chicken Soup for the Soul: Think Possible!

Karen is a columnist for Paranormal Underground Magazine. She currently writes two columns for the magazine: Dreams and Symbols, and Metaphysics and Energy Healing. Karen also co-hosted Paranormal Underground Radio for more than eight years. She formerly served as Paranormal Underground's Managing Editor. She also edits and writes for the website LoveToKnow about paranormal, horoscopes, tarot, feng shui, and energy healing.

A frequent guest in media discussing the results of her afterlife research, Karen has appeared on the Travel Channel's Mysteries at the Museum, spoken at regional conferences including the Oregon Ghost Conference, Haunting for Hope, Port Gamble Ghost Conference, and Paracon Seattle, and appeared on numerous radio shows.

Karen is an Usui Reiki Ryoho Master/Teacher (Shinpiden), a crystal Reiki master, and a certified animal Usui Reiki Ryoho practitioner, as well as an ordained minister for the International Metaphysical Ministry. She has also studied numerous energy and alternative healing techniques including sound healing, Tibetan sound healing, polarity therapy, quantum touch, aromatherapy, metaphysical healing, feng shui, I Ching, and crystal healing. She teaches classes in all of these subjects at Vision Collective in Portland, Oregon. Additionally, Karen performs sound baths with sacred Tibetan sound instruments. She is a Nia white belt who holds a Bachelor of Metaphysical Science (B.MSc) and a Masters of Metaphysical Science (M.MSc) from University of Metaphysics, and a PhD in Metaphysical Parapsychology from the University of Sedona. She is currently working towards her Doctor of Divinity (DD) specializing in Spiritual Healing at University of Metaphysics.

Karen volunteered as a guardian ad litem for abused and neglected children, in local classrooms as a music tutor, in the phone room for the local crisis clinic, and at the (haunted) Lewis County Historical Museum. She lives in Southwest Washington with her husband.
Editorial Reviews

What Readers Are Saying About Crystals for Beginners:

"This is a very straightforward go to and it's great for a quick reference. I would recommended this to anyone who is starting out and wanting to learn the basics."―Joanzy

"I bought this book to help me learn about my new fascination with crystals, and I love it! It's simple, easy to understand, with nice pictures. Also has extra information on crystal prescriptions, grids, and chakras."―Chris

"Love this book! It's perfect for a beginner and has some really meaningful and thoughtful quotes in it as well. I would suggest it to any beginner wanting to know more about crystals and wanting to know a bit about how they affect us in life to!"―Sage
Book Details

Publisher ‏ : ‎ Althea Press (October 17, 2017)
Language ‏ : ‎ English
Paperback ‏ : ‎ 206 pages
ISBN-10 ‏ : ‎ 1623159911
ISBN-13 ‏ : ‎ 978-1623159917
Item Weight ‏ : ‎ 12.8 ounces
UNSPSC-Code ‏ : ‎ 55101500
Dimensions ‏ : ‎ 5.8 x 0.7 x 8.2 inches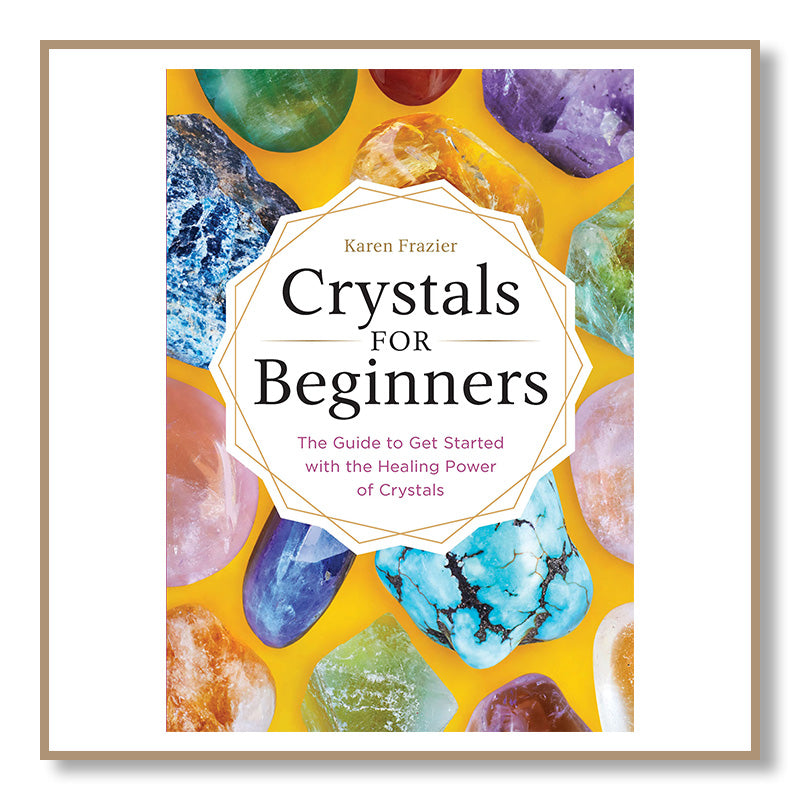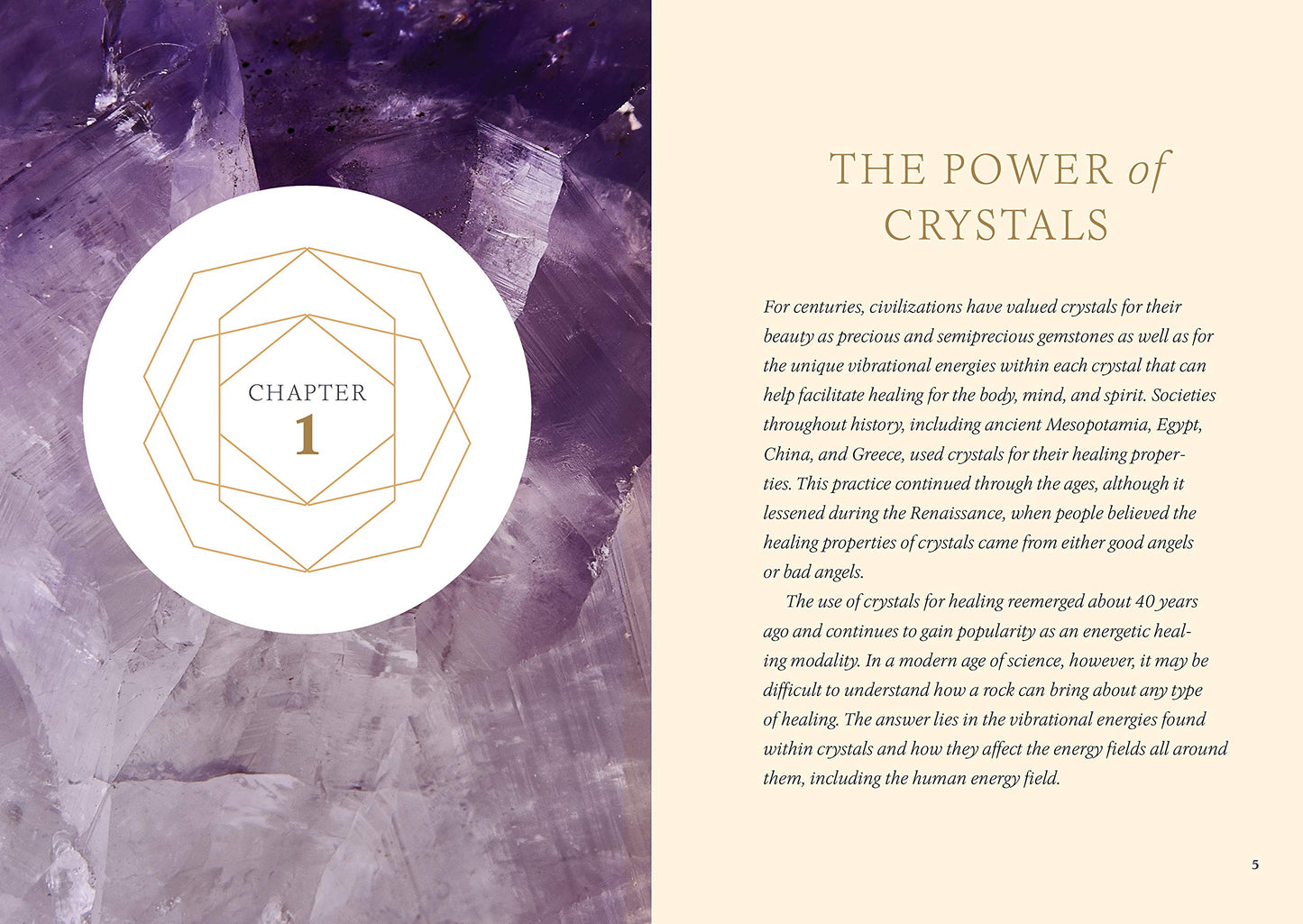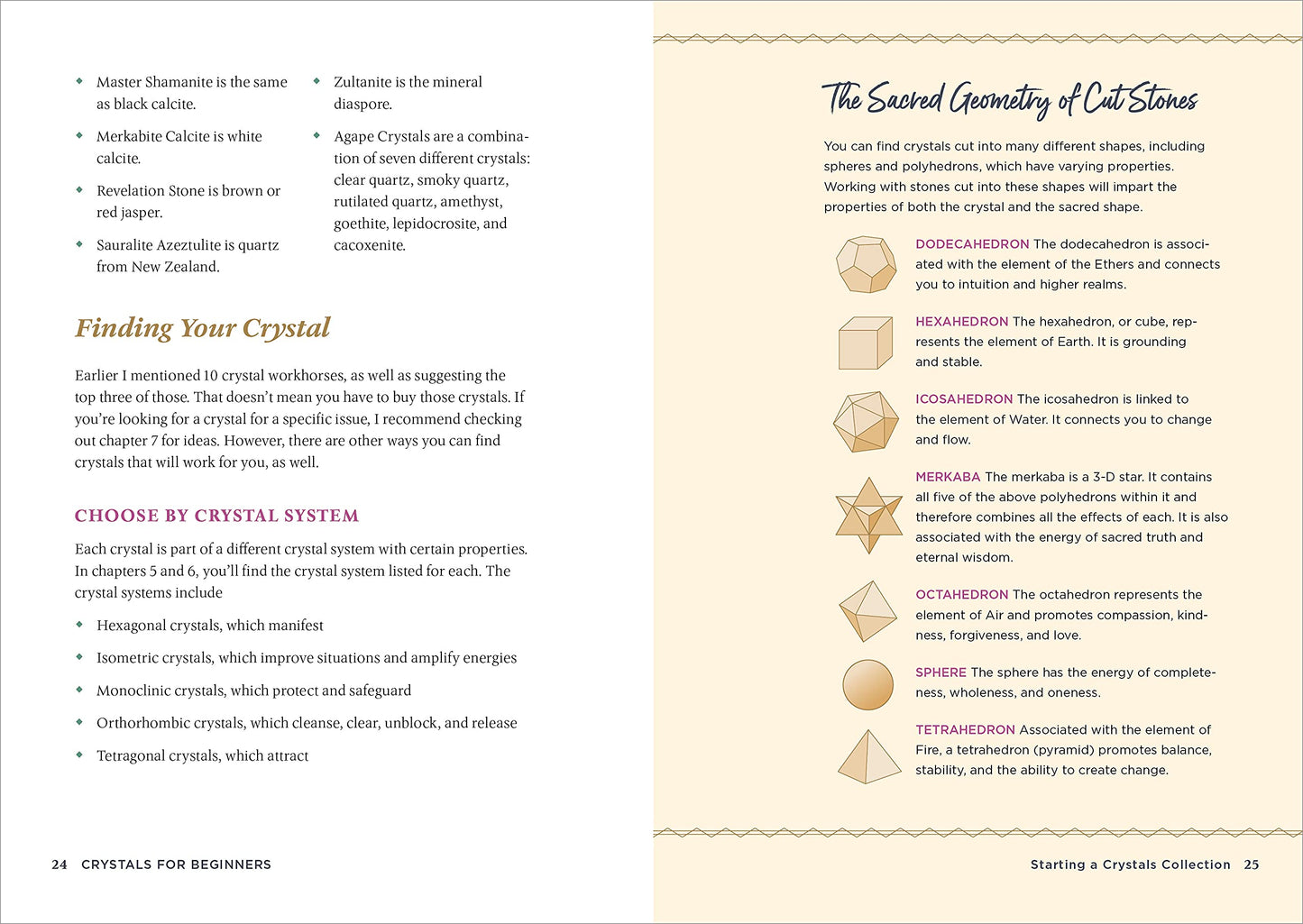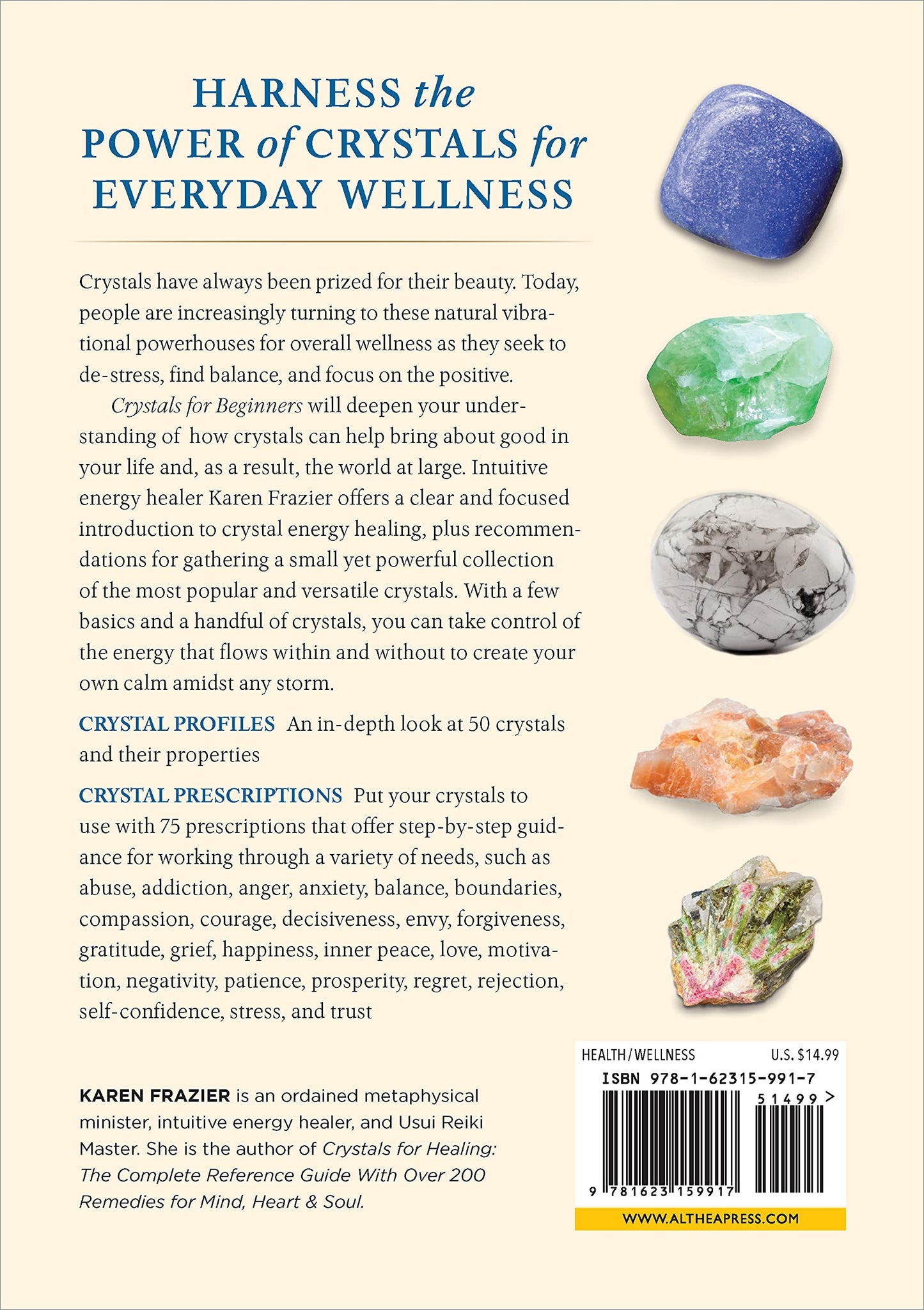 Additional Books Selected For You
Regular price

Sale price

$9.99 USD

Unit price

per

Regular price

Sale price

$17.99 USD

Unit price

per

Regular price

Sale price

$28.99 USD

Unit price

per